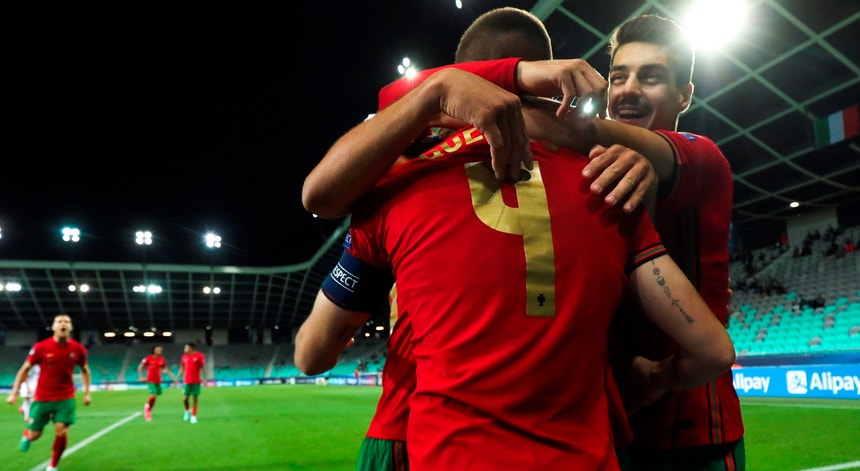 Portugal struggled to reach the semi-finals but managed to win over Italy. In a game full of goals, extra time was necessary to seal the move to the group of the last four teams, in a 5-3 triumph.
Portugal started well with a fantastic goal from Dany Mota. After a corner kick, a touch to the first post was left for the striker who scored with a great bicycle kick. Half an hour into the game, a new corner, Daniel Bragança discovers Dany Mota who shoots Italy's goalkeeper.
In the last seconds of the first half, Pobega took advantage of the Portuguese team's inattention and reduced.
In the second half, Gonçalo Ramos made it 3-1 with a subtle touch, after assisting Diogo Queirós. However, seconds later, Scamacca reduced again. With a few minutes to go, Portugal let themselves draw, with Cutrone tying the game by three goals.
After opening extra time, Lovato was sent off for the accumulation of yellow cards, and Italy was left playing with one less. Portugal took advantage of the numerical advantage and managed to get the advantage.
In the second part of extra time, Jota made the 4-3, after a good triangulation with Romário Baró and Francisco Conceição closed the count with a good individual initiative and scoring the final 5-3.
With this result, Portugal meets Spain in the semi-finals. The match will be played on Thursday at 17:00 and will be broadcast live on RTP1.